We're Ready to Get to Work
Trideum offers a variety of Contract Vehicles and NAICS Codes appropriate for a broad spectrum of work to streamline the contracts process.

GSA MULTIPLE AWARD SCHEDULE
Download the Trideum Multiple Award Schedule (MAS) Catalog (PDF)
---

PRIME CONTRACTS
Trideum is the prime contractor on these delivery/indefinite quantity (IDIQ) prime contracts...
---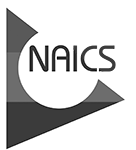 NAICS CODES
Trideum is currently pre-approved in the following areas...
333318 Other Commercial and Service Industry Machinery Manufacturing
334511 Search, Detection, Navigation, Guidance, Aeronautical, and Nautical System and Instrument Manufacturing
339999 All Other Miscellaneous Manufacturing
488190 Other Support Activities for Air Transportation
517919 All Other Telecommunications
518210 Data Processing, Hosting and Related Services
541330 Engineering Services
541380 Testing Laboratories
541420 Industrial Design Services
541511 Custom Computer Programming Services
541512 Computer Systems Design Services
541519 Other Computer Related Services
541690 Other Scientific and Technical Consulting Services
541715 Aircraft, Aircraft Engine and Engine Parts
541715 Guided Missiles and Space Vehicles, Their Propulsion Units and Propulsion Parts
541715 Research and Development in the Physical, Engineering, and Life Sciences
541720 Research and Development in the Social Sciences Humanities
561210 Facilities Support Services
611512 Flight Training
---

SMALL BUSINESS CLASSIFICATIONS
Trideum is classified as a small business under the $25M revenue ceiling required by the North American Industry Classification System (NAICS) 541512.
333319
Other Commercial and Service Industry Machinery Manufacturing
518210
Search, Detection, Navigation, Guidance, Aeronautical, and Nautical System and Instrument Manufacturing
541330
Engineering Services
General $4.5m small business size standard [No]
Special $17.5m size standard for Marine Engineering and Naval Architecture [Yes]
Special $27m size standard for Military and Aerospace Equipment and Military Weapons: [Yes]
Special $27m size standard for Contracts and Subcontracts for Engineering Services Awarded Under the National Energy Policy Act of 1992: [Yes]
541511
Custom Computer Programming Services
541512
Computer Systems Design Services
541519
Other Computer Related Services
541711
Research and Development in Biotechnology
541712
Research and Development in the Physical, Engineering, and Life Sciences
(Except Biotechnology)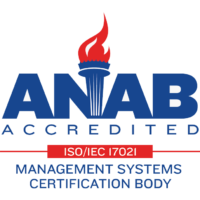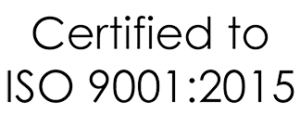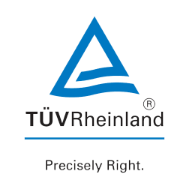 Trideum Quality Policy
Trideum is committed to embracing the world's toughest challenges with a servant's heart by providing enduring and innovative solutions and exemplary services that meet and exceed the expectations of our customers. This is achieved through the effective application of our Quality Management System (QMS) to assure conformance to customer, legal, and regulatory requirements and to enable customer satisfaction.
We are committed to a culture of quality through continual focus on four key areas:
Employee Development: ensuring opportunities and resources for individual professional development, enhancing Trideum's culture and commitment to quality
Customer Satisfaction: establishing and maintaining healthy customer-contractor relationships
Quality Excellence: understanding customer requirements and challenges and responsively exceeding expectations
Continual Improvement: always seeking to deliver better innovative solutions and services
Have questions? Contact us at quality@trideum.com.

Training Unit Interactive Customer Evaluation (ICE)
Without their tireless efforts the exercise would not have been successful. The End-to-End Systems Engineer was vital to the success for VOIP communication and was the focal point for units to sign for Mission Training Complex (MTC) equipment.

I feel that Trideum takes a lot of pride and really wants to see our project succeed and are very committed. There is a lot of passion for the work.

Joint Base San Antonio – Mission Training Complex
To date on the contract, Trideum's frugality and efficiencies has saved the Government 28.5% of originally funded overtime surge funds for events and exercises.

U.S. ARMY NORTH COVID-19 Task Force
I sure am glad to see you guys; I feel much better now that I know you guys are involved. You always make things so easy for us.

The technical support was prompt, professional, resourceful, and overall helpful. I can't say enough good things about the great support provided by the Technical Integration Department.
Our customers love us!
The relationships we build with our customers are vital to the work we do. We learn everything we can about our customers, which includes learning about their customers. This approach enables us to exceed the expectations of the customer and the end user.