How we serve:
By going above and beyond the status quo in service, support, and
achievement to help you succeed. Your success is our success.
Our goal is to make our customers deliriously happy by solving their toughest problems and challenges.
Whether it is the development of new processes, procedures, and tools to reduce the cost and time required to support complex test and training activities through simulation and distributed test technologies, or implementing information assurance procedures, maintaining budgets, or facilitating a working group – each of these activities is essential for Trideum to continue to foster a customer support reputation that is relevant, responsive, helpful, and top quality. To ensure we are meeting our customer's needs effectively and efficiently requires introspection.
At Trideum, we continuously ask ourselves: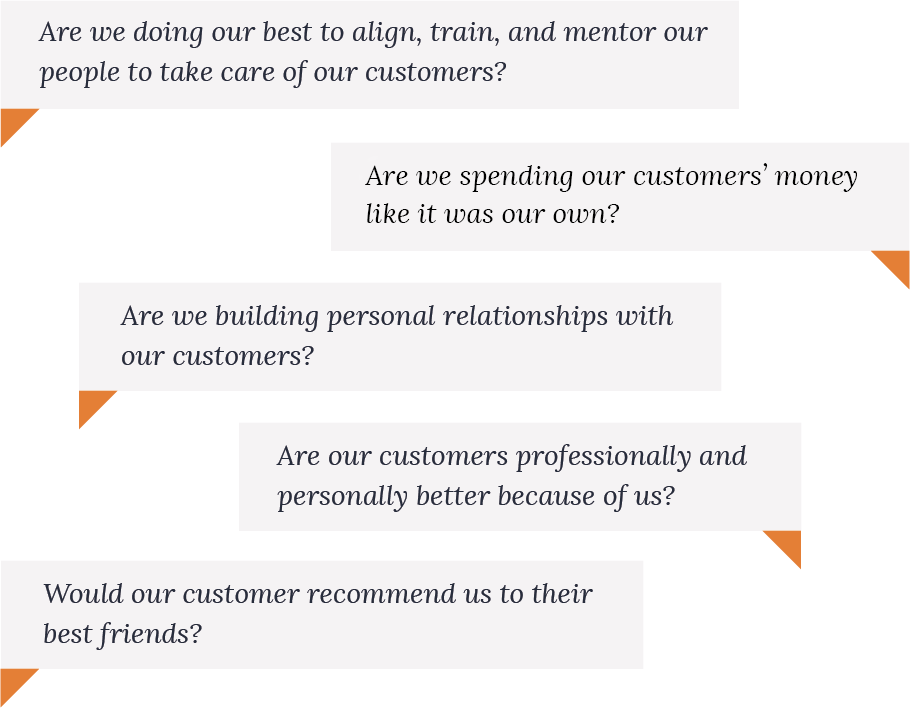 We help our customers:
Fly autonomously / Build intelligence / Manage intelligence tasking / See into the future /
Collaborate / Fly better / Play and learn / Think like hackers / Keep people safe /
Target enemies / Simulate battles
More about our services
In Focus: Customer Successes

Trideum's quality of performance has continued to be exceptional in its engineering, program management, systems engineering, and software development support services to the Division.
— Contract COR

Recognizes and Promotes Quality Values
The Trideum contract support team recognizes and promotes quality values throughout the organization. This has enabled the overall mission success of our organization.
— Contracting Officer

Effective and Efficient Execution
"Trideum has continued to exceed the Government's expectations with proactive management that has resulted not only in effective and efficient execution during the many challenges of the COVID pandemic, but also in proactive identification of needs and solutions to ensure  mission success.."
— Contracting Officer

"Overall, Trideum performed above expectations in relationship to quality, and deliverables were to a high standard of performance. This Contractor is extremely amenable to achieving above and beyond the requirements the government has asked of them."
— Contract KO

"Trideum's contract support team greatly enhanced the flawless execution of the Army level Forum.  Without their support, the Forum would not have run as smoothly."
— Contract COR
Our customers love us!
The relationships we build with our customers are vital to the work we do. We learn everything we can about our customers, which includes learning about their customers. This approach enables us to exceed the expectations of the customer and the end user.
Some other things we bring to you
In 2023, Trideum was again named to Inc. 5000 for the 9th year in a row for a total
of 11 times ranking among the top 5000 fastest-growing companies in America.

---
Our accounting system has been found to be fully compliant by the Defense Contract
Audit Agency.
---
Our Quality Management System (QMS) was certified in accordance with
ISO 9001:2015 standard.

---
We have doubled in size and revenues over the past three years.
Our growth has been steady and sustainable, a measure of our
demonstrated performance and record customer satisfaction.
---
We have served over 50 government agencies and a
dozen commercial clients.