How we serve – By going above and beyond the status quo in service, support and achievement to help you succeed. Your success is our success.
Our Culture of Serving Our Community Defines Us
Serving our communities means giving back to make the places we live and work even better. This is perhaps the most lasting effect we can have. Service to our community is embedded in Trideum's mission statement – it is a priority to the company and highly encouraged of our leaders and our employees.
Service comes from the heart. To build a culture of service at Trideum, we must recognize that a culture of service does not stand alone. It is integrally linked to the overall culture of the organization. By building a relationship of mutual trust and respect, our employees want to join us in making a difference in the community.
The Trideum Foundation
The Trideum Foundation was established by and is sponsored by Trideum as a way to give back to the community and inspire volunteer work in community outreach. Founded in 2006 and based in Christian principles, the Trideum Foundation provides help and hope to local communities by funding charitable projects that encourage volunteer participation.
The Foundation receives donations from Trideum as well as individuals and other interested parties, and provides grants to applicants who meet the Foundation's grant criteria. Funding for Trideum Foundation's efforts is determined by a board of directors through a structured grant application process. The Foundation also hosts local events and partners with other non-profit organizations to provide outreach opportunities.
For more information on the Trideum Foundation, please contact info@trideumfoundation.org or visit trideumfoundation.com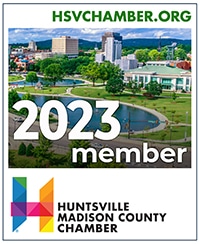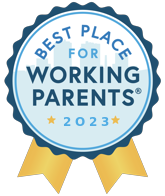 In Focus: Community Service
Trideum is a proud sponsor of the Trideum Foundation which is dedicated to providing help and hope to communities
by funding charitable projects and providing a catalyst for volunteer participation. Read more about how they're doing it:
Our Community Partners
Trideum supports charities as a company, and encourages our people to be involved in giving back to the community and organizations that help people locally and around the world. This includes our own Trideum Foundation.

Trideum's quality of performance has continued to be exceptional in its engineering, program management, systems engineering, and software development support services to the Division.
— Contract COR

Recognizes and Promotes Quality Values
The Trideum contract support team recognizes and promotes quality values throughout the organization. This has enabled the overall mission success of our organization.
— Contracting Officer

Effective and Efficient Execution
"Trideum has continued to exceed the Government's expectations with proactive management that has resulted not only in effective and efficient execution during the many challenges of the COVID pandemic, but also in proactive identification of needs and solutions to ensure  mission success.."
— Contracting Officer

"Overall, Trideum performed above expectations in relationship to quality, and deliverables were to a high standard of performance. This Contractor is extremely amenable to achieving above and beyond the requirements the government has asked of them."
— Contract KO

"Trideum's contract support team greatly enhanced the flawless execution of the Army level Forum.  Without their support, the Forum would not have run as smoothly."
— Contract COR
Our customers love us!
The relationships we build with our customers are vital to the work we do. We learn everything we can about our customers, which includes learning about their customers. This approach enables us to exceed the expectations of the customer and the end user.