HUNTSVILLE, Ala., January 13, 2021, — Trideum Corporation, headquartered in Huntsville,Alabama, has been awarded a sub-contract by Raytheon Intelligence & Space for support to the U.S. Army's U.S. Army Central Command Training Support Service, or USARCENT TSS, contract, to provide technical expertise, system operators, maintenance and lifecycle support for the sustainment, operations and management of training ranges, equipment, facilities and numerous Live, Virtual and Constructive (LVC) Training Aids, Devices, Simulators and Simulations (TADSS).
"We are excited about our support to Raytheon Intelligence & Space and USARCENT, and Trideum recognizes the importance and criticality of this mission to having a trained and ready force," said Van Sullivan, Trideum Corporation CEO.
Under the USARCENT TSS contract, Trideum will provide USARCENT, and the ARCENT Area of Responsibility (AOR), with exceptional, high-consequence training support in a dynamic schedule and training event environment, where coordination and collaboration with our U.S. Army and Department of Defense customers are critical to mission success. Trideum's work includes the management, configuration and technical support operations to all TADSS training, maintenance, sustainment, and life-cycle support of currently fielded TADSS within the ARCENT AOR.
Work will primarily be performed at multiple remote locations within the country of Kuwait.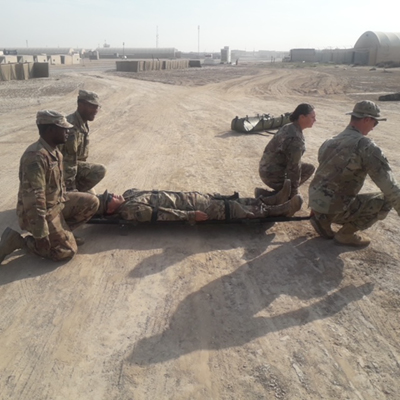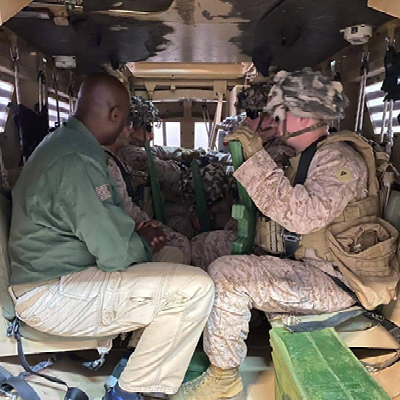 About Trideum
Trideum Corporation founded in 2005, is a privately owned and operated small business headquartered in Huntsville, Alabama. Trideum specializes in providing solutions and services in the area of training, modeling and simulation, test and evaluation, systems engineering, analysis, and information technology. With a history of innovation since our inception in 2005, Trideum provides state-of-the-art mission systems integration and other capabilities in the areas of command, control, communications, and intelligence systems; cyber, sensing; effects; as well as a broad range of Live, Virtual, Constructive and Gaming (LVC-G) training, simulations, and mission support services. Trideum is committed to providing enduring solutions to the toughest problems for our Customers. Visit Trideum.com for more information.