Join Us In Solving The World's Toughest Challenges
Ask yourself if what you are doing is going to improve the life of your customer, your coworkers, your community, your family, or even your own life? Will your world be a better place because you walked through it and were able to positively influence those that you work with and serve?
Send Message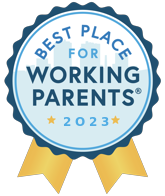 Check out the latest job openings.

Shelia—Program Analyst (2005)
Trideum is more like a family than a company.  There is lots of mutual trust and respect.  I know they have my back and they will fight for me if needed.

Lillie—Visual Designer (2019)
I've learned so much here that I would not have learned elsewhere due to the transparency between departments.

Tammie—Solutions Architect (2012)
The vision of our company's founders is reflected in the work that we do for our communities.  I'm honored to serve in this capacity and make a difference one day at a time.

Stefano—Software Engineer (2015)
Right from the beginning Trideum was fully invested into me and my career choices.  When it came to continuing education Trideum didn't beat around the bush or give me the run around, the answer has always been, approved.  I've never felt like my opinions or experience has had value until working for Trideum.

John—Senior Program Manager (2006)
I love that I have friends at Trideum that allow me to blur the lines between professional and personal.
Our employees love us!
Our success as a company is determined by our team of creative, productive employees. Hear what our employee family has to say about what makes Trideum's worklife and culture a unique experience!

GREAT BENEFITS 401K & MEDICAL


HUNTSVILLE/MADISON COUNTY CHAMBER BEST PLACES TO WORK CONTENDER

PROFESSIONAL TRAINING & DEVELOPMENT