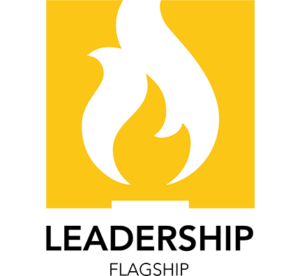 Trideum Corporation congratulates Serena Forbes on graduating from the Leadership Greater Huntsville Flagship Program. She is pictured here with Alice Lessmann, a former graduate of the program who served as a Co-Chair on this year's Steering Committee. There were 54 leaders in this year's program, representing many facets of the community, including defense contractors, accountants, law enforcement, higher education, healthcare, public service, and commercial ventures.
Participants examine the Economic Base/Innovation, Education, Human Services, Healthcare, Local, State and Federal Government and Public Safety and had some amazing behind-the scenes experiences including a back-stage theatre tour, where they met an orchestra conductor; a first-responder ride-along and demonstrations from S.W.A.T. and K-9 police units; facility tours and a close-up look at capabilities and responsibilities of fire and emergency responders and their vehicles; and visits to a variety of local businesses, religious organizations, and non-profit organizations serving the community.
Flagship provides in-depth knowledge of our community and facilitates small group projects that give back. Participants were split into small groups, then each group was paired with a local non-profit to help identify needs and put their skills to practical use, helping with fundraising, organizing events, and more.
Reflecting on the benefits of the program, from the increased awareness of all the organizations that serve the community, to valuable connections with so many other leaders, Serena said, "I am truly honored to be part of this group of amazing servant leaders within our community. This program and group of leaders helped remind me what makes up a community and how we depend on each other to make our community whole, as well as available resources for getting things done. It has opened my eyes to meaningful volunteer opportunities for myself and for Trideum."

—Serena Forbes