Challenge:
Establishing an integrated and operationally relevant training environment can be a difficult and time-consuming endeavor.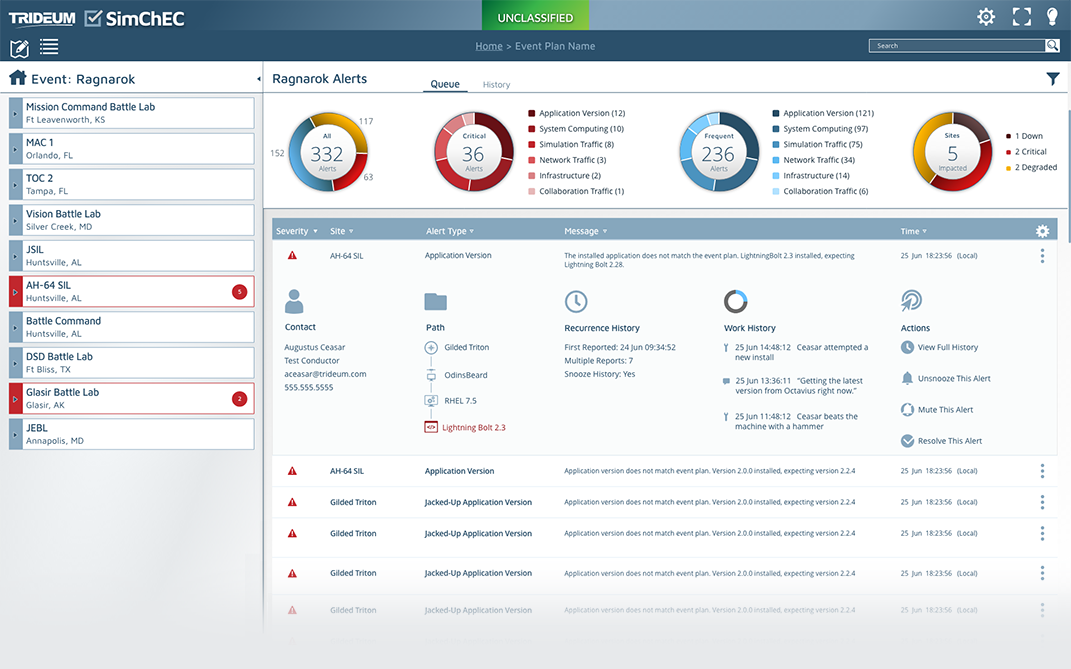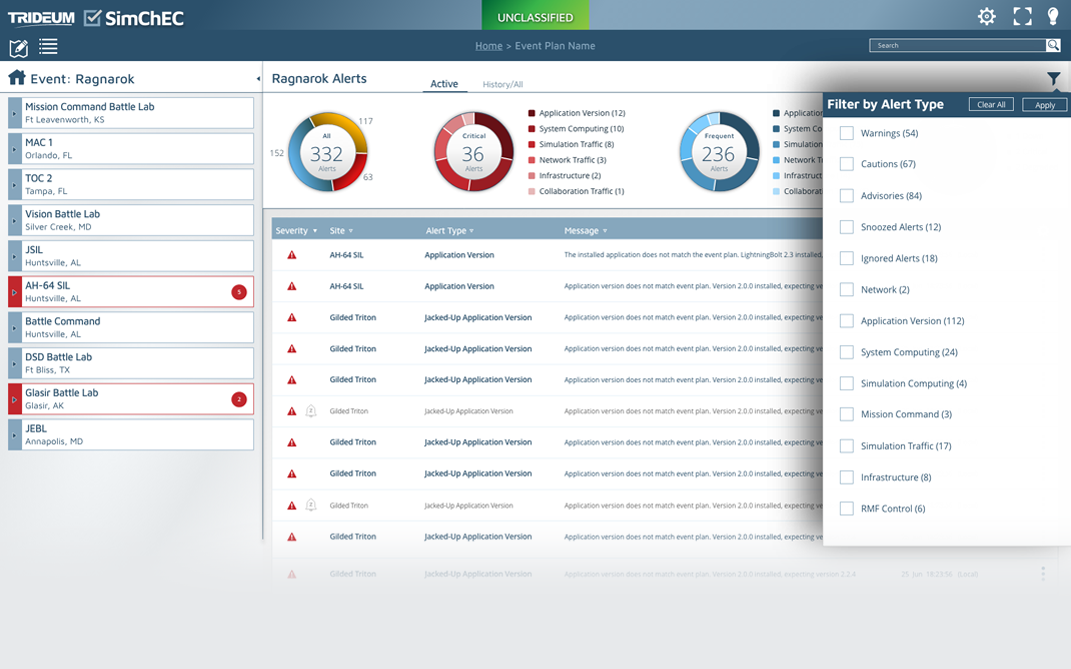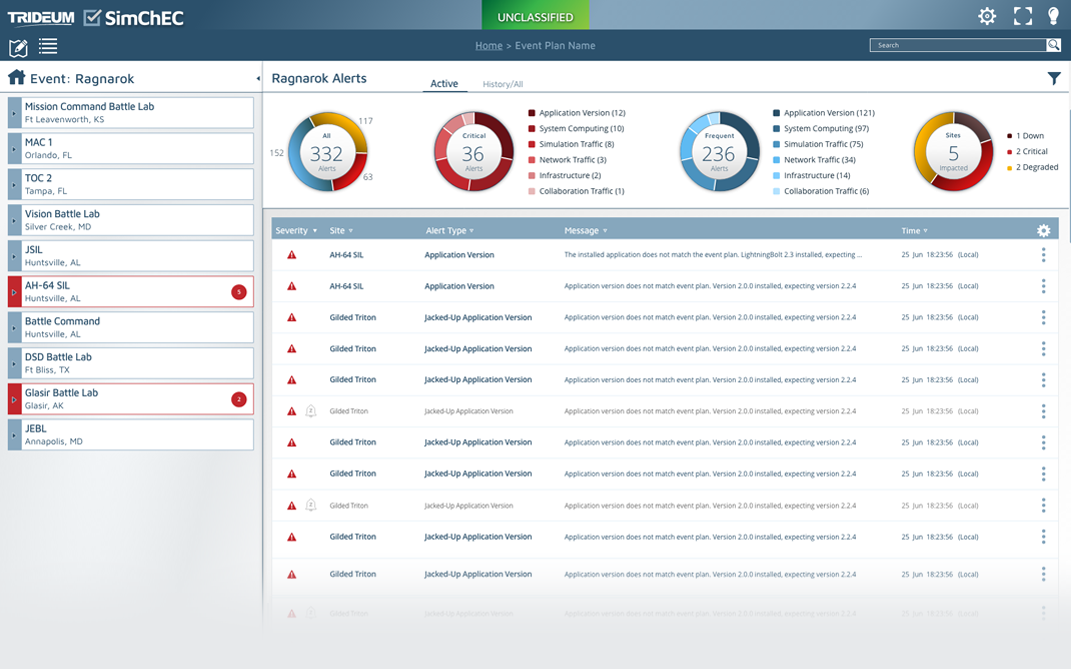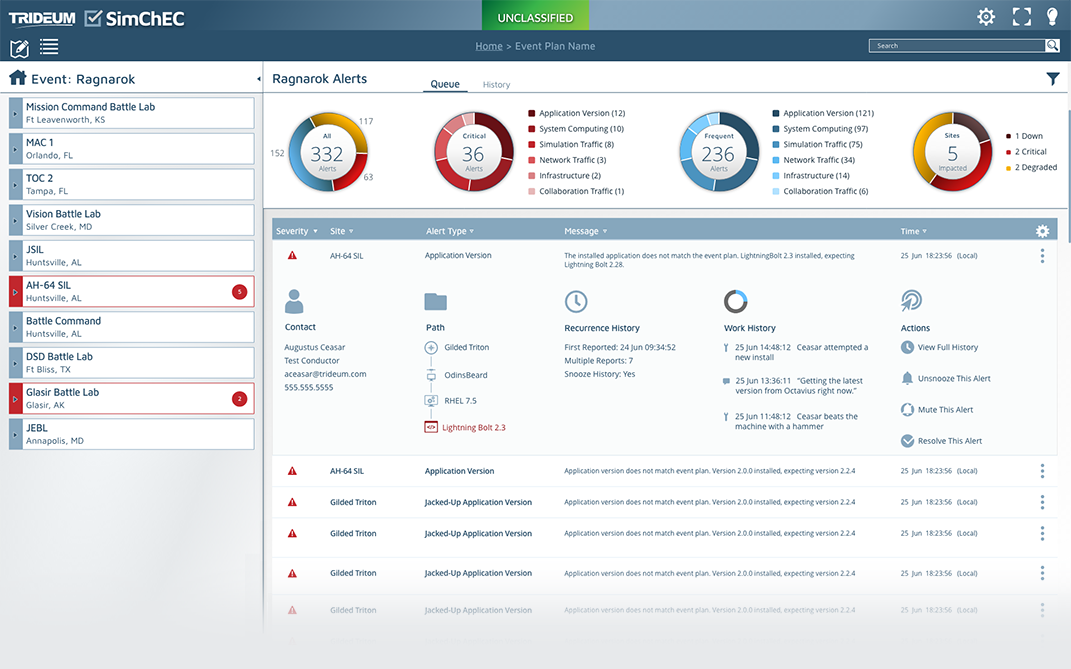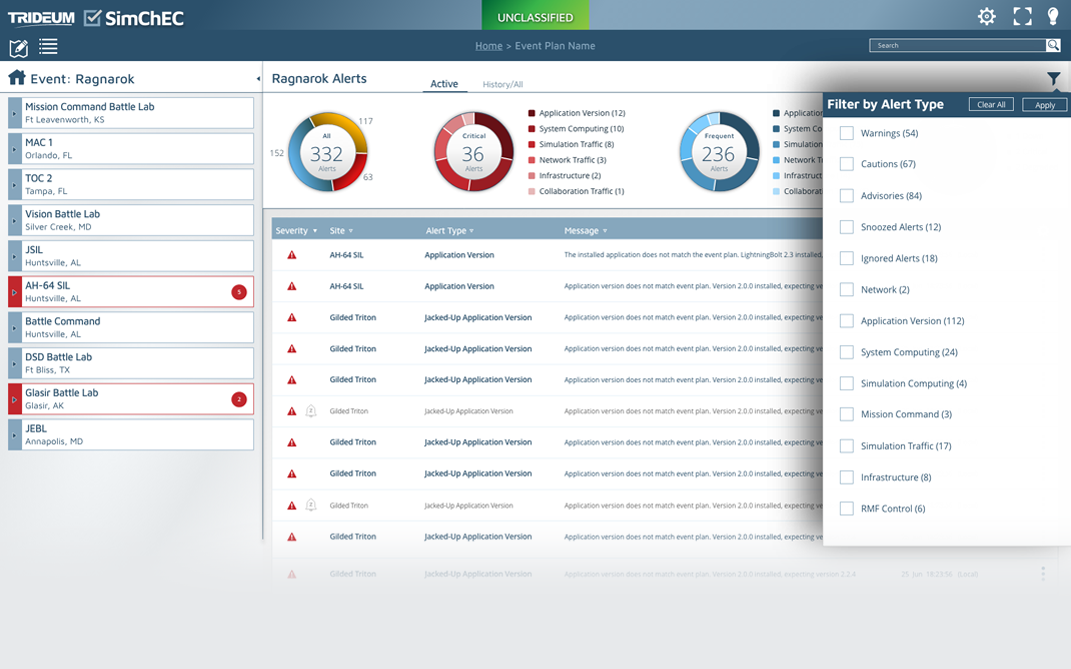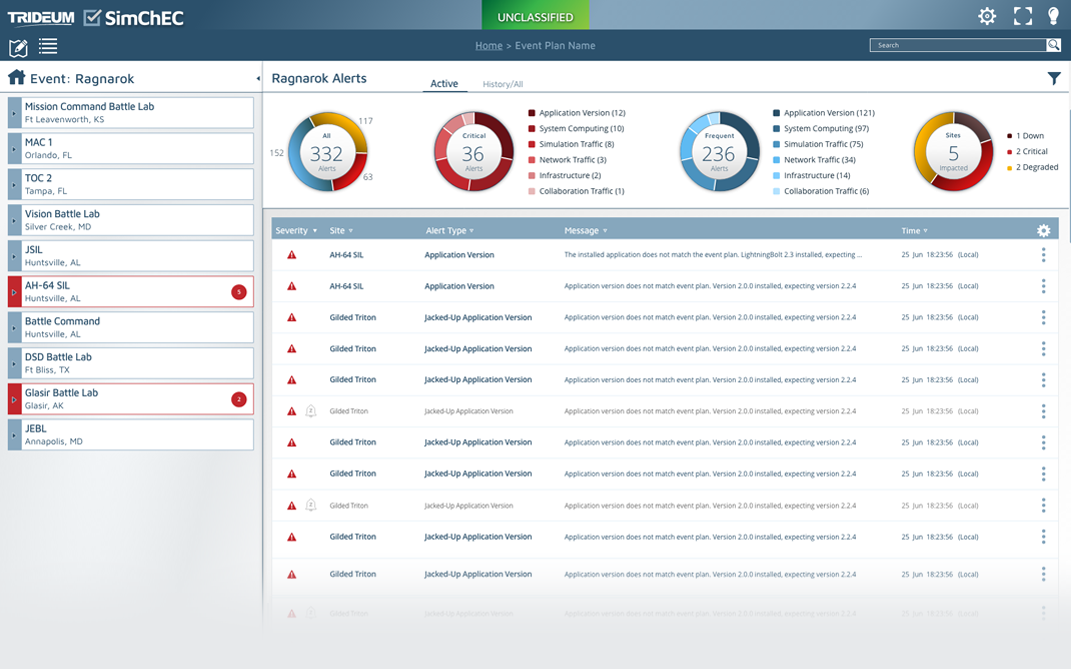 Solution:
 Early identification of issues significantly reduces Live/Virtual/Constructive training event timelines and risk.
Approach:
SimChEC collects and translates raw enterprise-level information into recommended actions to ensure the readiness of the environment.
Trideum's SimChEC is a user-centered decision aide that enables rapid identification and prioritization of issues that, if left unresolved, could cause significant delays and unexpected behaviors in today's complex training environments. By using SimChEC, users avoid these delays which positively impact the schedule, cost, and performance of the intended training activities.
The SimChEC dashboard provides an enterprise-level view of the environment to easily visualize dependencies among complicated and complex data sets and allow users to quickly identify and rectify potential issues. The dashboard provides situational awareness across the entire training environment which allows the user to make informed decisions on the readiness of the systems involved in the training event. Trideum designed SimChEC to support the entire training event lifecycle, including Planning, Preparation, Execution, and Assessment.
Outcomes:
The analytic capability in SimChEC allows the trainers to focus their resources to quickly address the most critical issues that must be corrected before the training event may begin. Without this insight, time can be wasted by the team troubleshooting, or even worse, trying to fix the noncritical issues. Once issues have been addressed, SimChEC can then be used as a powerful tool to ensure the changes were successful in establishing the training environment as originally designed.
Customer Benefits:
SimChEC was developed using an innovative User Experience (UX)-based approach design that is intuitive to navigate and use.
SimChEC  uses an analysis engine to identify, prioritize, and highlight potential issues to the user.
Users don't have to be Subject Matter Experts (SME) to make informed decisions that enhance readiness of the training environment.
SimChEC ensures that the environment is ready when the soldiers, sailors, airmen, or Marines are ready to conduct training.
"Users don't have to be SMEs to make informed decisions that enhance readiness of the training environment."