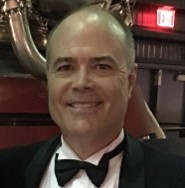 HUNTSVILLE, Ala. – Trideum Corporation announces the hiring of Rod Summers as operations manager for the Huntsville, Ala. and Redstone markets. In this position, Summers will manage Trideum's business portfolio in the area and pursue new business opportunities for the local company.
"As Trideum continues to focus its efforts across our customer base, we established the Operations Manager position to allow us to better support the Army, Department and Defense and other Civilian Agencies here in Huntsville and Redstone," said Favio Lopez, Trideum chief operations officer.
Summers is not a stranger to Trideum. He supported the company's efforts in strategic planning, cyber assessments, and testing with the Redstone Test Center (RTC) for the last several years, as both an Auburn University employee and independent consultant. In January, Rod became a part-time Trideum employee continuing his support of the Cyber Vulnerability Assessment Test Environment (CVATE) contract and assisted Trideum's leadership in corporate strategy and business development efforts.
Summers brings the Trideum family more than 40 years of executive leadership, program management, organizational performance, and technical experience working within the federal government, industry, and academia.
"Rod is a great addition to our team." said Lopez. "We are looking forward to his leadership, innovation, experience, and creativity in offering customer solutions to solve the world's toughest challenges."
Within the Huntsville community, Summers has served on various non-profit boards and is a Past President of the Association of the United States Army Redstone-Huntsville chapter. He was also a charter member of Cyber Huntsville, serving on the Economic Development Committee. Summers achieved a Master of Science in Engineering at the University of Alabama – Huntsville, and a Bachelor's degree in Mechanical Engineering at Auburn University. Summers is a Huntsville native and resident with his wife, Dana.