Enabling Data-Driven Insights by Supporting the Entire Data Lifecycle
Trideum is committed to helping our customers get the right data to the right place at the right time to support timely, data-driven insights and decisions.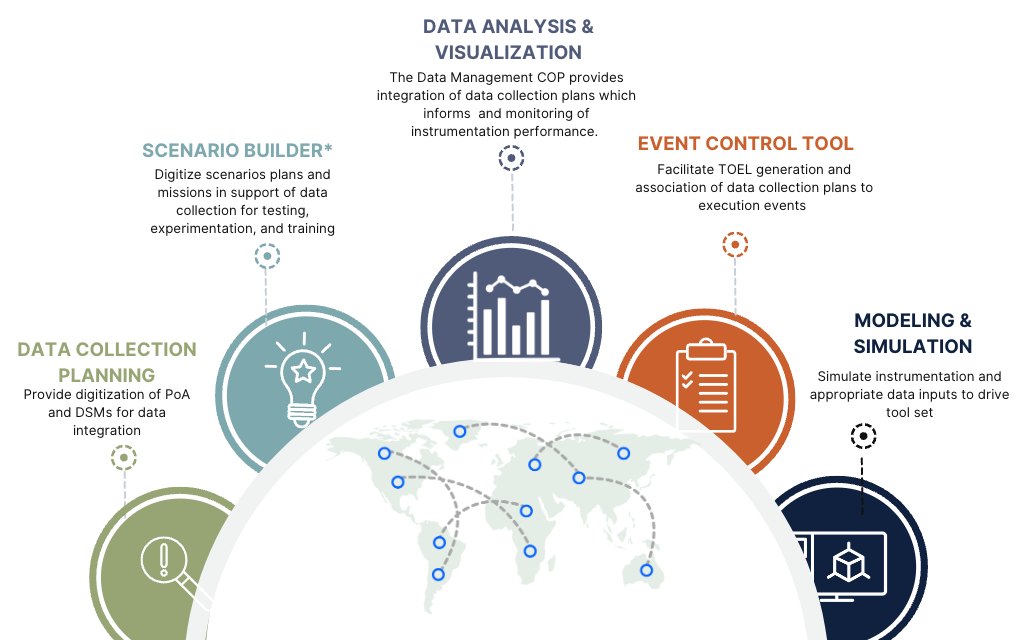 Data Management and Science Capabilities
Trideum's expertise in data management, data science, and data analytics is focused on the entire data lifecycle from planning to insight.
Data strategies and plans
Data management architectures
Capability gap analyses and technology road maps
Data models
Data acquisition/collection
Near-real-time data processing, analytics, and visualization
Edge processing and analytics
Data science
Artificial intelligence and machine learning (AI/ML)
Data Management Solutions
Miniature, modular data acquisition systems
Next generation data warehouse, analysis, and visualization platforms
Operational test (OT) data management tools supporting test planning, preparation, execution, and assessment
OT data analysis and visualization tools
Data Acquisition Systems (DAS) and Intelligent Analytics
Trideum-built miniature rugged IoT data acquisition systems based upon the NVIDIA Jetson System-on-Module (SoM) enable data collection and edge processing challenging environments
Trideum-developed data fusion, visualization, and analytics software will empower testers and their customers with on-demand insights, situational awareness, and enhanced event control.
Customers
Redstone Test Center (RTC)
Test Resource Management Center (TRMC)
PEO Simulation Training and Instrumentation (PEO STRI)
Operational Test Command (OTC)
Texas A&M University Bush Combat Development Complex (BCDC)

Trideum's quality of performance has continued to be exceptional in its engineering, program management, systems engineering, and software development support services to the Division. — Contract COR

Recognizes and Promotes Quality Values
The Trideum contract support team recognizes and promotes quality values throughout the organization. This has enabled the overall mission success of our organization. — Contracting Officer

Effective and Efficient Execution
"Trideum has continued to exceed the Government's expectations with proactive management that has resulted not only in effective and efficient execution during the many challenges of the COVID pandemic, but also in proactive identification of needs and solutions to ensure  mission success.." — Contracting Officer

"Overall, Trideum performed above expectations in relationship to quality, and deliverables were to a high standard of performance. This Contractor is extremely amenable to achieving above and beyond the requirements the government has asked of them." — Contract KO

"Trideum's contract support team greatly enhanced the flawless execution of the Army level Forum.  Without their support, the Forum would not have run as smoothly." — Contract COR
Our customers love us!
The relationships we build with our customers are vital to the work we do. We learn everything we can about our customers, which includes learning about their customers. This approach enables us to exceed the expectations of the customer and the end user.